Job Description
Candidate will work for the family of a former NBA player. Location: capital Belgrad, Serbia.
control outside cleaners who are coming to clean the floors, windows, etc
conduct other parts of cleaning
take care of laundry, beddings, etc
take cares of groceries
act as a person owners can trust the household to
Contract
Monthly salary: 1,200 USD netto (after tax)
Contract duration: 2 years starting, then extended further on.
Package & benefits
Free housing at the premises of employer
You will have separate kitchen, bedroom and bathroom
Free food
Who can apply
Applicants who currently reside and work in Singapore (ID card holders).
Requirements
Cleaning experience
Leadership skills, independence at work
Details
"D" type work visa.
Work permit validity 1-2 years, further extended by employer.
Permanent residence in 5 years in case of successful employment.
Expenses
Total expenses: 4,900 SGD What's included:
Placement fee
documents
expenses
air-ticket to Belgrad (one-way)
Sorry this listing is closed
High profile employer. Great promotion opportunities!
Get new jobs into Viber messenger
Get new jobs into Telegram messenger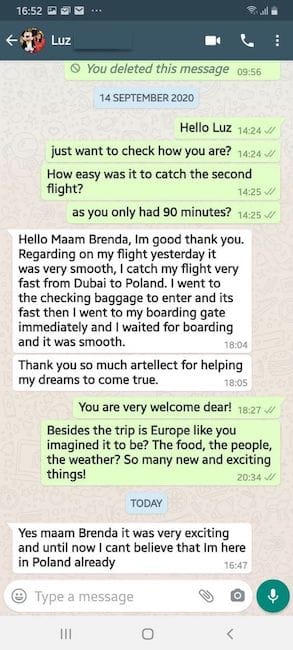 Your choice of destination country depends on your current location. For example applicants who work now in Singapore can apply to certain countries, while applicants in Taiwan can apply to other countries. The reason behind this is availability of Embassy or Consulate of your destination country in your current location. Pay attention to job description pages. They show applicants in which locations can apply.
After you select the job and send it your application we will contact you for a Skype or personal interview first. If you qualify we will promote your CV to prospective employers.
No. The beauty of our service is that we will be processing your application in whatever location you are at right now. You will be travelling directly to your new place of work.
Easy!
Touch the icon in the top right corner, then input your info.
Don't forget to update your CV data in full after you get yourself an account.
Note: If you are not seeing emails from us – please check the SPAM or Promotions folder in your mailbox.
No. Site is free. However, you may have expenses related to employment process later on after you apply for any position.
STEP 1: Register as applicant at the top right corner of the screen.
STEP 2: Go to top right corner button, choose "My CV" and fill in your info. Email us if you need help.